Why Do Roofing Companies Offer Finance Options
Do roofing companies offer financing?
Not all roofing companies offer financing options. However, many do, as there are several reasons why this benefits roofing customers. First, we know that replacing or repairing your roof can be a stressful process. Offering direct financing options can help take an extra headache off your plate, as youll no longer need to seek out a lender or financing company on your own.
Additionally, roofing companies will typically vet their finance partners very thoroughly, picking only the one they know will provide their customers with excellent payment options. These options can often beat those offered by banks, such as with lower interest rates, minimal upfront payments, and fewer hidden fees.
Things To Consider When Financing A Roof
Borrowing money to install a new roof is nothing like borrowing money to pay for a kitchen remodel or destination wedding — you can't postpone the project until you have time to come up with the cash on your own. Instead, you have to make the best decision possible with the limited time you have. Here are some things to consider before making your roof financing decision:
Have I obtained bids from more than one licensed roofer so that I know I'm getting the best deal?
Am I confident enough in my ability to make the monthly payment to risk my home or other valuable asset by taking out a secured loan?
Do I have cash in my emergency fund to pay for part of the roofing project so I can finance less?
A new roof may not be as exciting as a dazzling new kitchen countertop or a luxurious hot tub, but it's hard to overrate the feeling of having a roof over your head. If your roof has seen better days, consider these options when it comes time for a replacement.
An Investment With Attractive Returns
According to a 2019 Remodeling Impact Report from the National Association of the Remodeling Industry , the impact of installing a new roof can be significant homeowners may be able to recover 107% of the cost after installation when they go to sell their home.
In this same report, it was found that new roofing ranked high on home buyers lists, which means that if youre thinking of selling your home in the future, a new roof might help you do it faster and fetch a larger price.
When you choose roofing financing, you get the best of both worlds you can invest in your home for the future, address existing roof problems and get the roof of your dreams at a price you can afford.
Recommended Reading: How Much Is A Tile Roof In Florida
How To Do A Cost
Calculate your current average invoice price. Use this as a benchmark to see if you can increase it by offering customer financing.
Add optional add-ons or good, better, best packages to your price estimates to see if customers are interested or if high prices are a barrier.
Ask your current customers if theyd be interested in customer financing for larger jobs. You can send a feedback survey or ask customers when you quote jobs.
If you do offer upsells or premium packages, calculate how much bigger your average invoice price could be. Remember: on average, customers who can take advantage of monthly payments typically pay up to 20% more for upgraded services.
After doing this cost-benefit analysis, you should have a better idea of whether offering consumer financing is a good idea for your business.
If you can consistently win bigger jobs and increase sales by 20%, the fees may well be worth it.
Other Ways To Finance Roof Repairs And Replacements
Credit cards work best for lower-cost repairs that you can pay for over 12 to 18 months. Borrowers with strong credit may qualify for a 0% interest credit card that has a promotional period during which you pay no interest.
» MORE:Calculate the right financing option for your remodel
Home equity
The benefits of using the equity in your home to finance a new roof include lower rates, longer repayment terms up to 20 years, and a potential tax deduction for interest payments. But funding takes longer since the process requires an appraisal and title search.
Borrowers typically must have about 20% equity in their home to qualify, and because your home is used as collateral, failing to make payments can put your home at risk.
» MORE:Best home equity lenders
Government-insured loans
Home improvement loans insured by the Federal Housing Administration require lower minimum credit scores than conventional mortgages. FHA-backed options are:
FHA 203 standard loans can cover costs of at least $5,000. The process involves refinancing your existing mortgage with an FHA 203 loan and rolling the roof replacement costs into the new mortgage.
FHA Title I loans are fixed-rate loans designed for home improvements. Loans up to $7,500 are unsecured, while those $7,500 and higher are secured by a mortgage or deed of trust on the property.
Roofing companies
Don't Miss: What Is An Ice And Water Shield On A Roof
How To Finance A Roof
Many or all of the products here are from our partners that pay us a commission. Its how we make money. But our editorial integrity ensures our experts opinions arent influenced by compensation. Terms may apply to offers listed on this page.
A costly roof repair is a home improvement project most homeowners dread having to pay for. If your home requires a roof replacement, you may be wondering what financing options are available to help you with your project. Here, we'll discuss ways to pay for a new roof and what you should consider before financing through a lender.
Roofs Made Of Higher Quality Materials Become Realistic Options
With access to financing, contractors can successfully offer a greater range of roofing choices to meet homeowner needs. While standard asphalt shingles are a handy, effective material for constructing a roof, other options offer greater longevity, improved eco-friendliness, or enhanced aesthetics preferred by some homeowners. These include environmentally- sound rubber roofs , metal roofs, and slate roofs.
Read Also: How Much Does 1 Bundle Of Roofing Shingles Cover
Find Out If Insurance Will Cover Any Repairs
After you have a clear idea of what youre up against in terms of repairs, check with your insurance company to see if itll pick up any portion of the tab however, whether it does or doesnt will be dependent on your policy. Many policies will cover a leak caused by a weather-related event like high wind or hail but not repairs caused by age or general wear and tear, but every policy is different and specific exclusions may apply.
Home Equity Loans For Roofing
Do Roofing Companies Offer Financing?
If you have more time, you may want to consider a home equity loan. These loans will have lower rates than personal loans, but they can take 4-6 weeks to approve. Youâre also likely to pay hefty closing costs, and could face prepayment penalties if you pay the loan back early.
Like personal loans, home equity loans are also good for financing a roof replacement or major repair.
Important note: roof financing options secured by your home equity are tax deductible, while those that do not require home equity are not.
Also Check: How To Replace A Travel Trailer Roof
How To Save On A New Roof
To minimize how much you need to borrow, follow these tips to save money on your roof replacement.
Shop around: Before moving forward with a roofing company, make sure you get quotes from multiple businesses. The cost can vary widely from company to company, and you might find a cheaper roofer who delivers high-quality results. If youre not sure where to find reputable companies, start your search on Angies List.
Consider cheaper materials: Although a metal roof might look nice, its much more expensive than some other materials. If possible, opting for an asphalt roof can help you save money.
Time it right: If your roof doesnt need to be replaced right away, you could save a significant amount of cash by waiting until the winter to replace it.
If You Have Bad Credit
A damaged roof waits for no one. If your roof project is critical but you don't have the from the lender of your choice, you do have options. Here are a few to consider.
A personal loan designed for borrowers with bad credit: There are some credible, professional lenders that offer bad or fair credit loans. Check out several lenders to learn which offers the lowest interest rate and most attractive repayment term.
A loan from your local bank or credit union: Even if your credit is far from perfect, your bank has access to your accounts and knows things like how often you make deposits and if you manage your bank account well. Your financial institution may be more forgiving than a lender you have no prior relationship with.
Asecured loan: If you're having trouble qualifying for a regular loan, you can ask your preferred lender about getting a loan with collateral. When you use collateral to get a loan, the loan is called a "secured loan." Collateral can be anything of value that can be sold, like a home, vehicle, or even a savings account. It's important to remember, however, that if you miss loan payments, the lender can take your collateral as payment.
For more help, check out our guide: Best personal loans for bad credit
Also Check: How Much Is A New Roof In Chicago
Can My Insurance Pay For A New Roof
It depends on your policy and the circumstances surrounding why you need a new roof. If its because of a weather-related event, then homeowners insurance coverage might apply. But if youre just looking to replace it because of age or to up its resale value, homeowners insurance likely wouldnt assist with the cost.
*APR may differ based on loan amount, term, and your credit profile. Financing is independent of Owens Corning and not all applicants may qualify.
Can You Finance A New Roof For A Vacation Home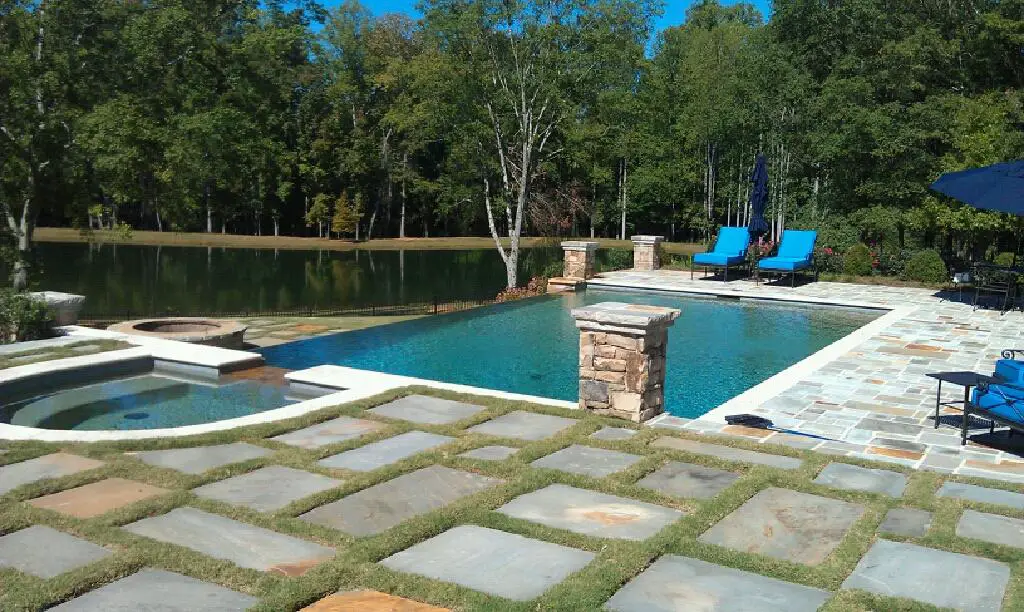 Yes, you can finance a new roof for any home that you own. Using a personal loan is often the first choice for many people who need a loan to fix their roofs. Your vacation home should be kept in good shape because you may rent it out to others. It should also be protected against damage so that you can continue to use your vacation home when you want to take a break away from home.
You can secure a home equity loan to replace the roof on your vacation home. However, it may be harder to qualify for a home equity loan on a vacation home compared to a primary residence. You may need to have more equity and interest rates may be higher. With less appeal and more work required, vacation homeowners may lean towards using a home improvement loan or personal loan for roof repair or replacement.
Don't Miss: How To Waterproof Concrete Roof Deck
After Youve Secured Financing For Your New Roof
Now that youve decided how to finance your roof replacement or repairs, here are some common dos and donts. Dont spend your new loan or credit on anything other than the roof replacement because you may risk breaking the terms of your loan or make the loan harder to pay off. Do try to pay off your loan as quickly as you can. Its wise to pay more than the minimum payment, whenever possible, bearing in mind that any extra money that can be allocated to debt repayment should generally first be used to pay down your highest interest rate debt.
Roof Financing With Affordable Monthly Payments
One of the reasons that we are the leading roofing contractor in Middle Tennessee is that our primary goal is to make sure our clients get the most out of their roofing system. We provide the roof you need and protect its longevity with our maintenance plans.
But we know that having a roof installed or replaced can be expensive, and if your insurance doesnt cover it, the costs can be prohibitive. When you partner with the Roof Doctors, you wont have to drain your bank account. We offer financing options because we know how difficult it can be to raise the upfront costs.
Part of providing roofing solutions is facilitating the payment process and making it as straightforward as possible for our clients. Our people will work with you to draw up a payment plan that fits your situation and aligns with your budget. If you need to finance your roof repair, just ask to speak with one of our specialists to start working out a payment agreement.
Don't Miss: How To Repair Loose Roof Shingles
What Credit Score Do I Need To Finance A Roof
Your roof is extremely important to the integrity of your house. It protects you from the elements but is also expected to withstand all kinds of environmental issues twenty-four hours a day and seven days a week. If your roof needs repairs or you need a new one, most professionals will advise you to get it fixed as soon as possible. Delaying repairs can make the situation much worse and ultimately cost a lot more to fix.
People sometimes find themselves in situations where they need repairs but they have a low credit score or they are uncertain what their credit score is. The first step is to check your credit score. Once you know what your credit score is, you can begin the process of getting roof financing. One thing to check too is your homeowners insurance. Your roof issues might be covered or partially covered by your home insurance plan. If not, there are other ways to get the money you need.
Roof repairs or a whole new roof can be financed with a home improvement loan or personal loan. A personal loan can be used for anything because the lender does not control the disbursements once the loan is funded. Unsecured personal loans represent more risk to a lender than secured loans. An unsecured loan is funded based on the borrowers promise and ability to repay. If the borrower doesnt pay, the lender may lose that money.
Most lenders prefer to see a credit score of at least 640 but it is possible to get a loan with a score of 550.
Enjoy Low Monthly Payments
Mosaic Financing: #1 Lender for Solar and Home Efficiency Upgrades in the Roofing Industry
When you finance a new roof through an independent roofing contractor in the Owens Corning Roofing Contractor Network, you can benefit from low monthly payments. This lets you pay for your roof in installment amounts you can afford and prevents you from having to pay for a multi-thousand-dollar roof project in one lump sum.
Depending on your payment terms and credit history, you may also be able to benefit from low-interest rates during the life of the loan.
For example, an unsecured home improvement loan of $10,000 for 120 months results in a low monthly payment of $132 with a 9.99% APR*.
Recommended Reading: Why Is My Roof Leaking When It Rains
Government Funded Home Improvement Loan
Want the United States government to pay for your roof? It may sound like a dream scenario, but theres a possibility you may qualify for the FHA Title I Property Improvement Loan if you own a single family home.
The Department of Housing and Urban Development offers these loans through pre-selected lenders and in order to qualify, there are a few conditions you need to meet. The property must be a single-family home that has been occupied for at least 90 days or one of the other types of properties listed here.
According to HUD, the loan must also be used to substantially protect or improve the basic livability or utility of the property and be used in conjunction with a 203 Rehabilitation Mortgage.
There is no prepayment penalty on these loans. For more information, please view this page.
Can You Finance A New Roof For A Rental Home
This will depend on your landlord. Some landlords will want to finance the roof themselves rather than having you use a lender or contractor that you have chosen. It should be laid out in your rental agreement whats okay to do. Technically, it should be your landlords responsibility to ensure that the home you rent is safe and liveable. If your roof is posing any kind of danger, you may be able to break your lease, if your landlord is unwilling to fix it.
If you own a rental home, you can finance a new roof with a personal loan. If you have good credit, you should be able to get the best interest rates and loan terms. A rental home is able to have roof financing just as your normal home would.
Recommended Reading: What Is The Best Roof Coating For A Flat Roof
Makes Removal Of The Old Roof Affordable
While installation of the new roof is a major expense in any roofing project, complete removal of the old, worn-out, leaky roof can cost even more. Because tearing off older roofs often involves contact with and removal of asbestos materials, the stringent handling and disposal requirements create additional costs. Removal alone can cost $12,000 to $24,000, depending on roof size and the presence of hazardous materials. Well-chosen financing can cover this expense, so that the full replacement can move ahead without economizing on quality.
Finance Your Next Roofing Project
The cost of a new roof varies widely because it depends on several factors, including:
These variables can make it difficult to save for a roofing project accurately, and thats where roof financing can help.
Don't Miss: How To Stop A Flat Roof From Leaking